Maintaining a healthy, mutually satisfying relationship takes work. As couples share their lives together, they continue to grow as individuals. As a result, personalities may clash, issues may start to develop, and often conflicts arise. We all know that disagreements are a natural part of any relationship, but if you and your partner are finding it harder to coexist in a harmonious fashion, now may be the time for you to explore couples counseling as a solution that's right for you.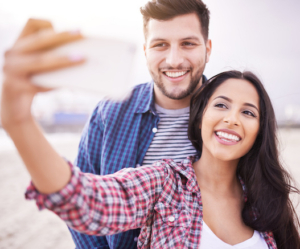 What brings couples to counseling?
Difficulty communicating
Reoccurring fights
Built up anger and frustration
Feelings of being disrespected, nagged or criticized
Lack of intimacy and/or affection
Sexual dissatisfaction
Moving past an affair
Lack of trust
A sense of distance, unimportance or lack of acknowledgment.
Contemplating divorce or ending the relationship
Who could benefit from couples therapy?
Dating couples
Couples in a long-term committed relationships
Same-sex couples
Pre-marital couples
Married Couples
Separated or divorcing couples
Some of the benefits couples talk about:
Feeling safer and more connected in their relationship
Reestablishing trust with one another
Feeling like a priority to each other again
Communicating in a way that they actually hear each other.
Receiving more caring and respect from one another.
Safely resolving conflicts, anger and old hurts once and for all.
Improved emotional, physical and sexual intimacy
Increased overall satisfaction in your relationship
Having fun again!
Your Relationship Consultant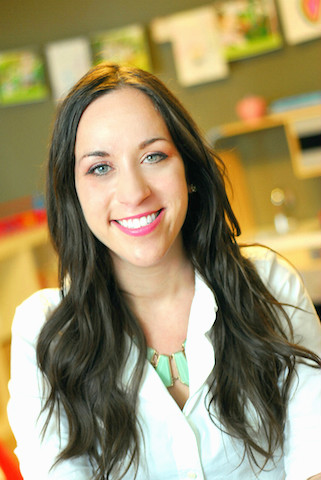 Hi, I'm Courtnie, and I'm a Licensed Marriage and Family Therapist in Miami. You can think of me as your personal relationship consultant, a neutral third party that can help you untangle the emotions and help you figure out what's really going on.
As a couples counselor, I know that your relationship has not always been like this. Together we'll work to help you get back on track by identifying those patterns in your relationship that keep you arguing about the same thing for years. Collaboratively, I'll effectively assist you and your partner in clarifying your unique needs in a safe and respectful manner.
Feel free to reach out if you have any questions, or would like to schedule an appointment.
Some Common Questions Asked About Couples Therapy
What if my partner is unsure about coming in?
Couples therapy works best when both partners are in attendance, and are motivated, active participants in the process. One suggestion is to ask, rather than demand, that your partner join you. Letting them know that you are hurting, and want to make the relationship better often works. If they still seem unsure about going, offer them the chance to attend one or two sessions, just to see how they feel.
In my experience, people are often afraid that they will be judged, criticized, shamed or ganged up on in session. However, this is not the way couples therapy works. Once your partner experiences the process, and sees for themselves how non judgmental and non threatening the process actually is, they'll be more likely to find counseling to be a helpful, healing experience.
If your partner still feels uncomfortable joining you, I invite you to still come in on your own. Individual counseling will help you to approach your relationship in a different, more self aware way, which creates a safer relationship. Once your partner experiences this difference in your interaction, they usually become more willing to give couples therapy a try.
Shouldn't we be able to "fix it on our own?"
Often during an intense argument, both partners may find themselves simply reacting to each other, unable to hear or understand where the other is coming from. A major aspect of our work in counseling is slowing down the argument in order to tease out what you are feeling, in order to help your partner better understand and respond to you accordingly. It is very difficult to do this without a neutral third party present, which is where I come in, as a relationship consultant.
Is couples therapy really worth the money?
Couples therapy is an investment in having a stronger relationship. Over the long term it may prevent you from splitting up or getting divorced. This can save you both from great emotional and financial costs. Ultimately you have to consider what your relationship is worth to you. Only you can decide whether greater relationship satisfaction and the happiness it brings is where you want to invest your time, heart, and money.
I would love to connect with you, and answer any questions you may have before making an appointment. Feel free to use any of the following links, to call, text, or e-mail me, or you can fill out the form below. I look forward to hearing from you!