About Couples Therapy Miami
Hi! I'm Courtnie, and I'm a licensed Marriage and Family Therapist, as well as the founder of Couples Therapy Miami. As a therapist, it is my primary aim is to help clients experience more success in their lives and in their most important relationships. 
My approach to therapy is strengths-based and grounded in family systems theory. That means I believe that you are the expert on your life. I also believe your current situation is impacted by your relationships and those around you.  Whether it's between you and your partner, or even the way you relate to yourself, my training and focus is always on understanding and improving the most significant relationships in our lives.
My goal is to support relationships where people feel appreciated, acknowledged, loved and understood. It is my passion to help couples and individuals move beyond stumbling blocks and articulate underlying feelings, wants, and needs. I truly believe that with support, encouragement, and the right tools, anyone can thrive!
My Therapeutic Style 
I have an energetic attitude towards life and counseling, and tend to have a natural, easy connection with most clients I meet. I'm active in sessions,  use humor to give you perspective during difficult times, provide you with honest and direct feedback, and challenge you to help you move toward your goals.  My clients often say they feel very relaxed with me, and never judged. That's always my goal – to create a comfortable, safe space for clients grow and heal. When we work together, you will feel important, understood, and valued… and like you're not alone in this. We will actively create a plan to help you start feeling better and become the person you want to be, a person with a full life and satisfying relationships.
I am confident I can HELP you and I very much look forward to hearing more about your background.  Here is mine: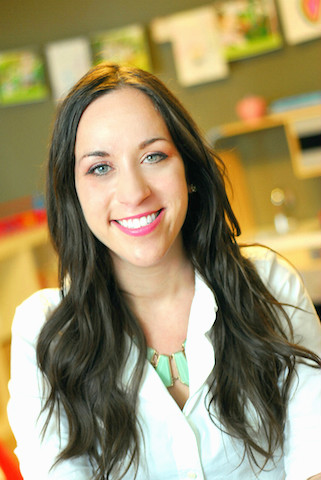 Education and Background
I received my Bachelor of Arts in Psychology from the University of Maryland. While studying at Maryland, I became very passionate about the process of therapy, and what aspects of it help people make positive changes in their lives. I began volunteering in research studies investigating this topic, and found over and over again that not only were there numerous benefits to seeking therapy, but that the biggest predictor of therapeutic success across the board was the quality of the bond between the therapist and client! These findings are very affirming to my own experiences, and is at the very core of how I work as a therapist. That is, I believe in creating outstanding and long-lasting relationships with my clients that thrive on excellence, progress, and respect.
Once completing my studies at Maryland, I went on to attend the University of Miami, where I received my Master's of Science in Education with an emphasis on Marriage and Family Therapy. At the University of Miami, I was trained and worked as an associate therapist at the Institute for Individual and Family Counseling (IIFC), a community-based mental health clinic, where I provided counseling for individuals, couples, and families, as well as children and adolescents throughout Miami. I was also given the opportunity to co-facilitate group therapy for selected Miami high school students at risk for depression and anxiety.
After completing my masters program, I went on to work as an associate therapist at a parent and child emotional wellness center, Stop Parenting Alone ™ where I provided practical support and counseling for parents, as well as play and other forms of child counseling for kids and teens. I additionally helped lead child-parent social emotional groups, and conducted school observations for the children I saw therapeutically. During this time, I also provided social and emotional support for teachers and children through the United Way's Head Start program as a mental health consultant.
Personal Interests
While counseling is my passion, outside the office you'll likely find me taking advantage of the beautiful Miami weather with my amazing partner and our dog, Brooklyn. We also love to travel, and are very much looking forward to doing so once things become a bit safer for all of us. Other hobbies of mine include practicing yoga, painting, and baking for fun!  
I want you to reach your therapy goals, and this is most likely to happen when you have a good match with a therapist. That's why I offer a free phone consultation to determine if you think we will be a good fit. Feel free to use any of the following links, to call, text, or e-mail me, or you can fill out the form below. I look forward to hearing from you!