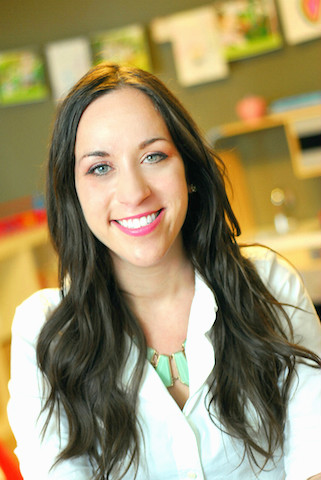 Hello and welcome to my website! My name is Courtnie Rodich, and I'm a Licensed Marriage and Family Therapist, as well as the founder of Couples Therapy Miami. 
I founded Couples Therapy Miami under the belief that when relationships are working, life is just better. Relationships are what add color to our lives, and as humans, what we are meant to do. As Brené Brown says, we are wired to connect. Where would we be without relationship and connection? Well, we wouldn't be our most vital selves.
Similarly, I know that when relationships aren't working, life can feel hard. Relationships make life meaningful! When they're not working things get bumpy, and, a lot can get in the way issues like low self esteem, stress, life/work balance, work, family, depression, to name a few.
Most couples I see want to communicate better, want to feel connected again, want to be with their partner more than anything, but simply don't know how to make it happen. That's where I come in! 
As a couples therapist, I know that with some insight and small changes, couples can absolutely strengthen their relationship, and learn a better way of interacting with one another. It's not that your problems magically disappear, but when you do hit a bump along the road, they won't unravel you. You'll have the tools you need to navigate through the tough times. As a result, you will feel more connected, more understood, and more appreciated. What's not to love about that? 
If you feel ready to take life in a new direction, and get things your relationship back on track then contact me today. 
I look forward to hearing from you! 
Courtnie Rodich, LMFT
Founder, Couples Therapy Miami 
Let's Connect.
I recognize finding the right therapist can sometimes feel overwhelming. That's why I offer a free 20 minute phone consultation prior to our meeting in order to discuss your needs, and help you decide if therapy with me is a good fit.
Client Testimonials
"Before I met Courtnie, I was on the verge of a nervous break down caused by many stressors- some external, some self imposed. Courtnie helped me to build self awareness, which in turn made it easier for me to understand who I was and what my "blind spots" and "triggers" for stress were. It's been a journey and it hasn't been easy, but she has changed my perspective on life and taught me how to improve my relationships with family and coworkers. I highly recommend her for any individual that wants to improve their relationships, and in general become a happier person. Simply put, she's amazing!" -D.G.